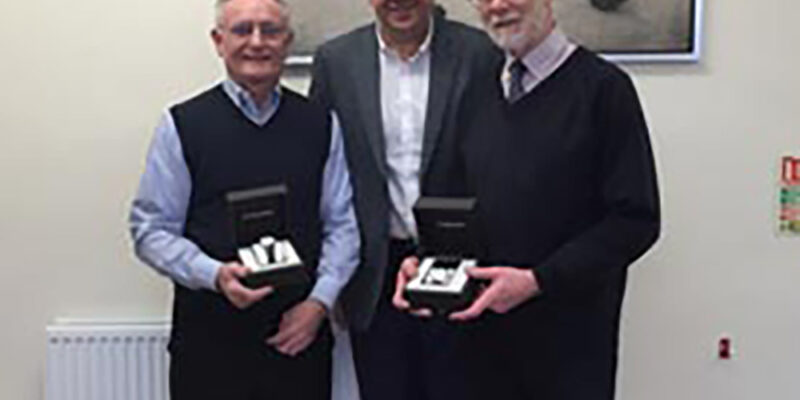 A 50 year long service award is a rare find these days but The Electric Actuator Company has not one but two to present this year. 
Both Peter Smith and John Menzies started work at the Bradford based business in 1964, seven years after the business was established.
Peter Smith started work as an apprentice in the actuator electrical control department and John Menzies started his career in the fitting shop. Both Peter and John still work regular hours and are a vital part of the makeup in the company, their knowledge and experience is invaluable.
The Electric Actuator Company Limited, has been designing, manufacturing and supplying electric actuators from their Bradford facility since 1957.
They pride themselves on being a British manufacturer of a world-class product, building machines to suit a vast number of applications across many industries around the world.
Andrew Foulds, Managing Director of the business, presented both gentlemen with Swiss made Raymond Wiel watches, a fitting gift to mark the time spent in the company and a small thank you for the commitment and contribution they have both made to the business over the years.
The company seems to attract loyalty, many of the staff have worked for the company for long periods of time.